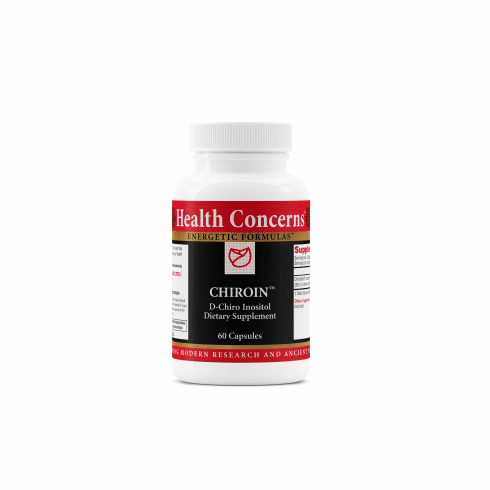 Chiroin™ 60 Capsules by Health Concerns
Chiroinï¾™ 60 Capsules by Health Concerns


Helps stimulate insulin function of managing blood glucose and lipids to normal levels.
Increases glucose and lipid disposal in the body, overcoming insulin resistance.
Found to increase ovulation in women suffering from PCOS (Polycystic Ovary Syndrome).
Use for weight management - Modulates serotonin activity, with decreased appetite and weight loss.
May be used for cardiovascular disease.

Serving Size: 1 Capsule Servings Per Container: 604

Amount Per Serving
Proprietary Blend of: Carob pod extract containing 300mg of D-Chiro Inositol per capsule

Other Ingredients: Microcrystalline Cellulose, Silicon Dioxide, Vegetable Stearic Acid, Croscarmelose Sodium, Vegetable Magnesium Stearate, Cellulose

Suggested Use: Take one to four capsules daily with meals, or as recommended by a Health Professional.