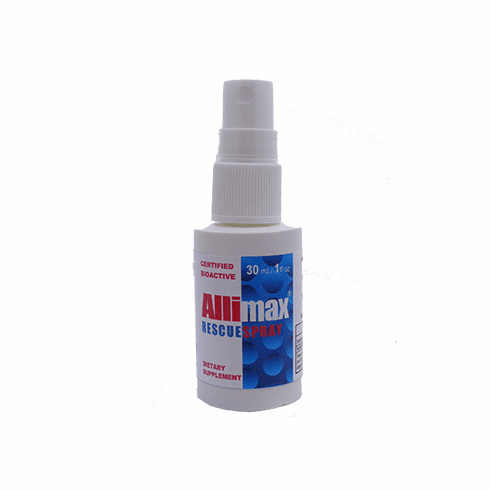 Allimax Rescue Spray 1 oz by Allimax Nutraceuticals
Allimax Spray contains Allisure - a natural agent.

Supplement Facts - Specifications
Serving Size: 0.15 ml Servings Per Container: 200


Water
Allicin liquid
aroma (peppermint)

Directions: Use as often as desired Chemical free no preservatives or additives. Once opened, keep in refrigerator

If you are allergic, intolerant or hypersensitive to these ingredients, do not use this product. Not designed for young children.

Allimax Rescue Spray can be used for bad breath, gum disease, sore throats, colds & flu, sinusitis, cough and bronchial conditions, dandruff, warts and head lice.