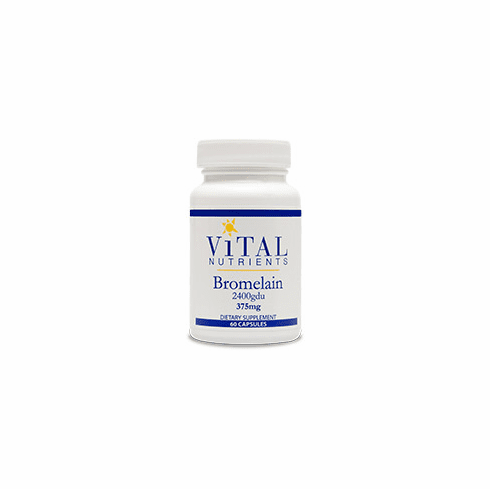 Bromelain (60VC) by Vital Nutrients
Bromelain by Vital Nutrients

Enhances digestion and maintains healthy tissue

proteolytic enzyme from pineapple stem
supports a healthy digestive system
promotes protein digestion


Bromelain is a proteolytic enzyme from the stem of the pineapple plant.* Taken with food, Bromelain aids in the proper functioning of the digestive system and supports the body's ability to digest protein.* Taken between meals, Bromelain supports physiologic levels of kinins and fibrin.*

Recommended Dosage:
1-3 capsules 2-4 times daily with food (digestive aid), or between meals (anti-inflammatory), or as directed by a healthcare practitioner.