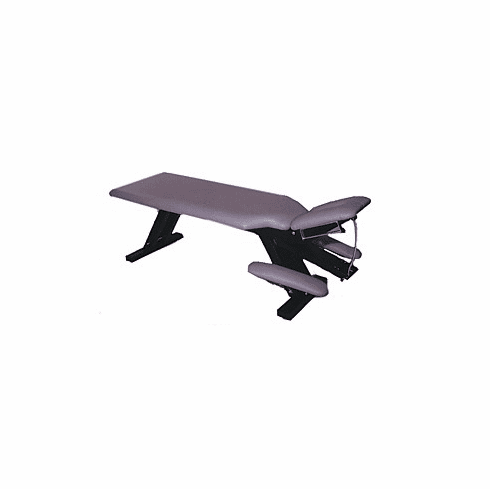 AME Bench Table with Tilting Headpiece by Galaxy
Interested In This Table?

Need more info? We can help! Chat below with the product item number and your zip code to get the shipping charges along with any additional information you may want on this table.
The Austin Medical Equipment adjustable table with maximum tilting position.
Features:
Heavy duty construction
Standard padded armrest
Metal paper holder and cutter.
Modern design
2" high density foam
Dimensions: 23"W x 22"H x 72"L.
*Available in beige or black frame.
This item ships by truck.
For shipping charges:
Please contact us before the sale at
1-800-382-0300
or via e-mail at
ausmed@aol.com
for the freight charge on this table.