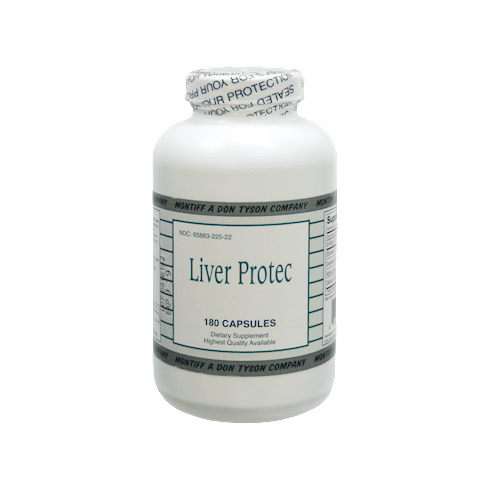 Liver Protec 180 Caps By Montiff
Montiffメs Liver Protec contains multiple compounds that aid in supporting essential Glutathione levels, detox, and protecting against free radical damage.

Product Info Serving Size: 2 Capsule Servings Per Container: 90 Amount Per Serving d-Alpha tocopheryl succinate 120 IU silymarin 250 mg quercitin di-hydrate 175 mg alpha lipoic acid 50 mg calcium d-glucarate 225 mg

Suggested use: As a dietary supplement, take 2 to 6 capsules daily on a empty stomach, or as recommended by a health care professional. To be used as Dietary supplement in a normal food program. The unique balance of ingredients found in Liver Protec is not found in any other supplement product.