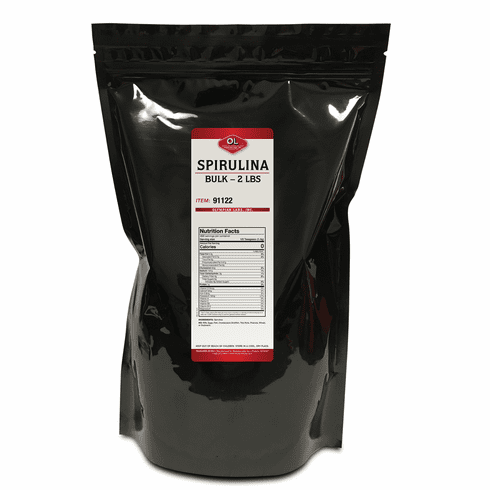 Spirulina Powder 2lb resealable package
Spirulina Nutritional Information
Spirulina is a fantastic source of antioxidants, which can protect against oxidative damage and stress. A standard daily dose of spirulina is 1-3 grams, but doses of up to 10 grams per day have been used effectively.
Nutrient Amount per 1 tsp (3g)
Energy: 9.99 kcal
Protein: 2 g
Total Lipid (Fat): 0 g
Carbohydrate: 1 g
Dietary Fiber: 0 g
Total Sugars: 0 g
Calcium: 3 mg
Iron: 0.975 mg (5% Daily Value)
Potassium: 45 mg (1% DV)
Sodium: 30 mg
Thiamin (Vitamin B1): 0.24 mg (15% DV)
Vitamin B-12: 7.5 µg (125% DV)
Vitamin D (D2 + D3): 0 IU
Saturated Fatty Acids: 0 g
Trans Fatty Acids: 0 g
Cholesterol: 0 mg
Spirulina is a potent dietary addition that offers an array of essential nutrients, making it an excellent choice for boosting overall health.