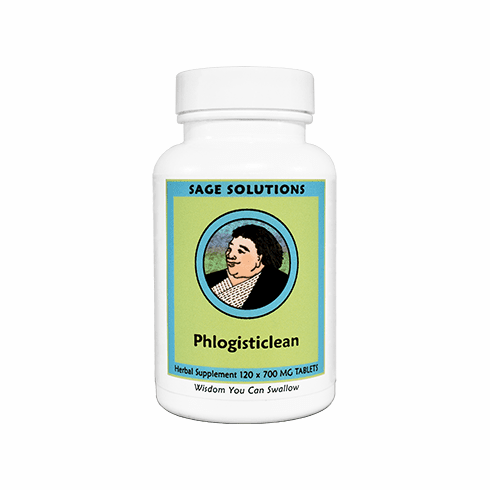 Phlogisticlean 120 T Sage Solutions by KAN Herbs
This formula dissipates Phlegm nodules by purging Phlegm, Heat and Toxins from the Blood and the lymphatic system.

INGREDIENTS Isatis root, Scrophularia root, Oldenlandia herb, Tree peony root bark, Phellodendron bark, Giant puffball fruiting body.

Ban lan gen, Xuan shen, Bai hua she she cao, Mu dan pi, Huang bai, Ma bo.

50 mg excipients & binders: silicon dioxide, stearic acid, microcellulose coating.