Millennia Acupuncture Needles
The Millennia Needles are held up in arriving at the distribution center. They estimate that they will arrive the beginning of December. Please place your order and as soon as they are available we will ship them out. We apologize, but have no control over import shipments and manufacturers. Thank you.
Millennia Sterile Acupuncture NeedlesMillennia Acupuncture Needles
are quality needles at the best price. Millennia Acupuncture needles feature a metal spiral handle, insertion tube and individually packaged in boxes of 100. They are available in several sizes and gauges.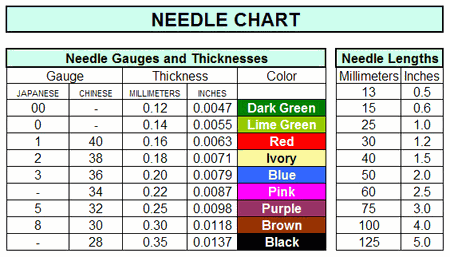 NOTE: Federal law restricts the sale of Acupuncture Needles to or on the order of qualified practitioners of acupuncture as determined by the states.
Please provide your certification or license number in the comments section when checking out.